A LED Video Wall is a video wall where several screens are installed on an appropriate substructure to form a large surface. And this in particularly good LED image quality. For high-contrast images in best quality. Especially energy efficient!
We offer indoor and outdoor LED Walls for any application.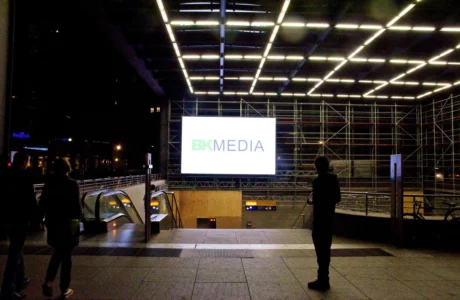 In the outdoor segment our video walls are used as display boards or for outdoor advertising. We at Screen Experts currently recommend our UltraLine in the outdoor segment. The particularly energy-efficient LED wall solution is currently our most popular product.
Die UltraLine ist im Verbrauch unschlagbar und passt daher optimal zu den aktuellen Herausforderungen.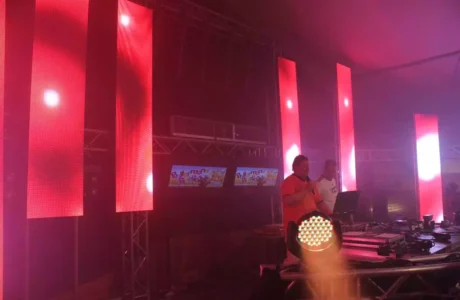 Indoor eignen sich unsere Videowalls hervorragend für Präsentationen. Aber auch als LED Wall in Schaufenstern, Messen oder Veranstaltungssälen.
LED ist an sich schon besonders energieeffizient. Aber wir haben mit unserer LuxLine einen absoluten Vorreiter in Sachen Energysafing in unserem Portfolio. Die LuxLine ist durch die Verwendung der Common Cathode Technologie besonders hell. Sie spart daher indoor bei Nutzung bis zu 1.000 NIT Energiekosten. Sie möchten eine besonders energieeffiziente Videowall kaufen? Kommen Sie gerne auf uns zu!
You want to buy a LED wall?
Then do not hesitate to contact us.
You want to buy a LED wall?
Then do not hesitate to contact us.
We take care of everything!
As a full-service provider, our team accompanies you in all areas. With us at your side, you have a partner who supports you in every phase of your project. In order to create a secure foundation for your LED large screen wall, we work together with selected specialists from the field of structural design who are familiar with our specially developed system solutions. Our experienced employees and partners also take care of the installation. Our substructures for indoor and outdoor applications are made individually. The specially developed system solutions enable optimal LED screen installation even under harsh conditions. We are happy to equip them with players, combined players & LED controllers or cloud-based solutions.
Als eine der Ausnahmen am Markt bieten wir 5 Jahre Garantie als Bring-In-Service gemäß unserer Garantiebestimmungen auf unsere LED Video Wall Produkte an. Darüber hinaus können Sie optional eine Garantie auf die Verfügbarkeit von bestimmten Ersatzteilen von bis zu 10 Jahren erhalten. Für alle andere Teile können umfangreiche Garantieerweiterungen bestellt und abgeschlossen werden.