We bring your
pictures
to your place!
A LED Screen is a digital display board for your business. Whether used as an advertising screen indoors or outdoors or as conference technology, you will find the right LED screen solution for every occasion in our portfolio. Our LED Screens captivate with fascinating image quality for every occasion. SCREEN-EXPERTS offers you a wide range of indoor and outdoor solutions for your LED Screen Panel.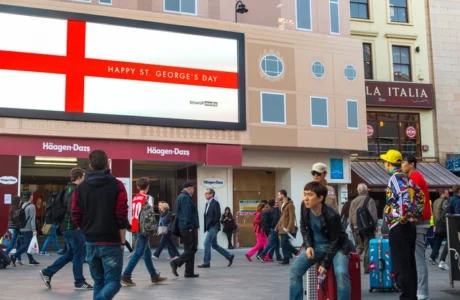 Energy saving is also possible outdoors. With the UltraLine LED screens, the use of 'Common Cathode Technology' enables very high brightness of up to 10,000 NIT.
When used in the normal brightness range of up to 5,000 NIT, this series saves energy costs, making it environmentally friendly and cost-effective.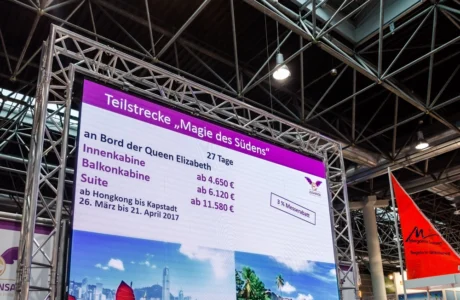 In the indoor area, we can recommend our LED screens of the particularly energy-efficient LuxLine.
Do you want to buy an LED screen?
We will gladly advise you!
You want to buy a LED screen?
We will gladly advise you!
Then you can go all the steps together with SCREEN EXPERTS as a full service provider. We take over consulting and planning, help with questions of statics and approval processes around your LED display. We install and instruct, supply software and hardware and take care of the maintenance and servicing of your LED display.  We are happy to equip you with players, combined players & LED controllers or cloud-based solutions.
As one of the exceptions in the market, we offer 5 years guarantee as bring-in service according to our guarantee policy on our products. In addition, you can optionally obtain a warranty on the availability of certain spare parts of up to 10 years. For all other parts extensive guarantee extensions can be ordered and concluded.