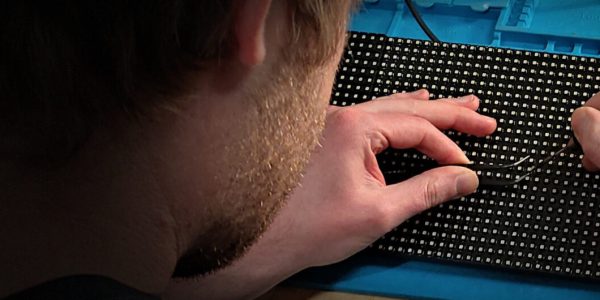 Our service team provides professional long-term support for your LED installations. . In addition, we also carry out maintenance on systems that were not produced and installed by Screen Experts - throughout Germany. With our partners, we are also close to you in case of short-term malfunctions and can also identify and solve many problems with our in-house repair service or via remote maintenance.
Our training offers cover both LED hardware and LED software. We train your staff in the correct handling of advertising clips and the operation of feeds and digital signage software.
For our current training offers or
for more information about our services please contact us.