Your advertisement
on our screen!
WAS IST EIN WERBEBILDSCHIRM?
A digital advertising screen, is a LED screen for advertising.
Whether advertising screen outdoor or indoor, we have a suitable product for every occasion.
LED is in itself particularly energy efficient and thus a standard of this time. In addition to the low-consumption LEDs, we also have particularly energy-efficient products in our portfolio that keep consumption and the resulting costs absolutely manageable, even in the current situation.
outdoor
Advertising screen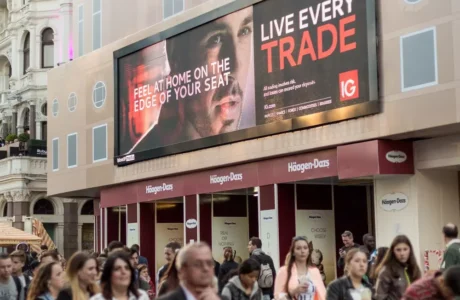 Als Werbebildschirm außen empfehlen wir unseren besonders energieeffizienten Werbebildschirm aus unserer UltraLine. Die UltraLine ist im Verbrauch unschlagbar und passt daher optimal zu den aktuellen Herausforderungen.
Indoor
Advertising screen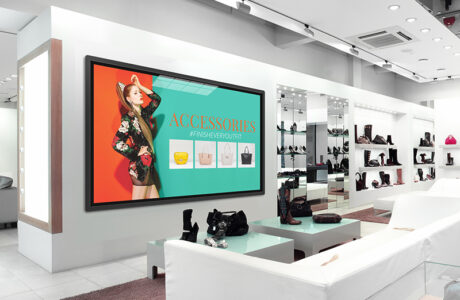 Indoors, our UltraLine can decorate shop windows as an advertising screen, but it is also used to fill the format in conference rooms and as home theater applications. This is because it has an exact 16:9 format. Especially when it comes to displaying customer CI without distortion, the LuxLine is the first choice! Since the LuxLine is particularly bright due to the use of common cathode technology, it can save energy costs in normal indoor applications when used at up to 1,000 NIT.
You want to buy an advertising screen?
Sie möchten einen besonders energieeffizienten Werbebildschirm kaufen?
We accompany you as a full-service provider in all matters.
With us at your side, you have a partner who supports you in every phase of your project. From planning to support in every construction phase to training of employees. We create needs analyses and individual solutions. Our customers are supported in licensing and approval issues.
Wir begleiten Sie beim Erwerb Ihrer LED-Anzeigetafeln zusätzlich bei allen weiteren Schritten. Wir sind als Full Service Anbieter bei Planung, Ausführung und Instanthaltung ihrer elektronischen Anzeigetafel
an Ihrer Seite. Um eine sichere Grundlage zu schaffen, arbeiten wir mit
ausgewählten Fachkräften aus dem Bereich Tragwerksplanung zusammen, die
mit unseren eigens entwickelten Systemlösungen vertraut sind.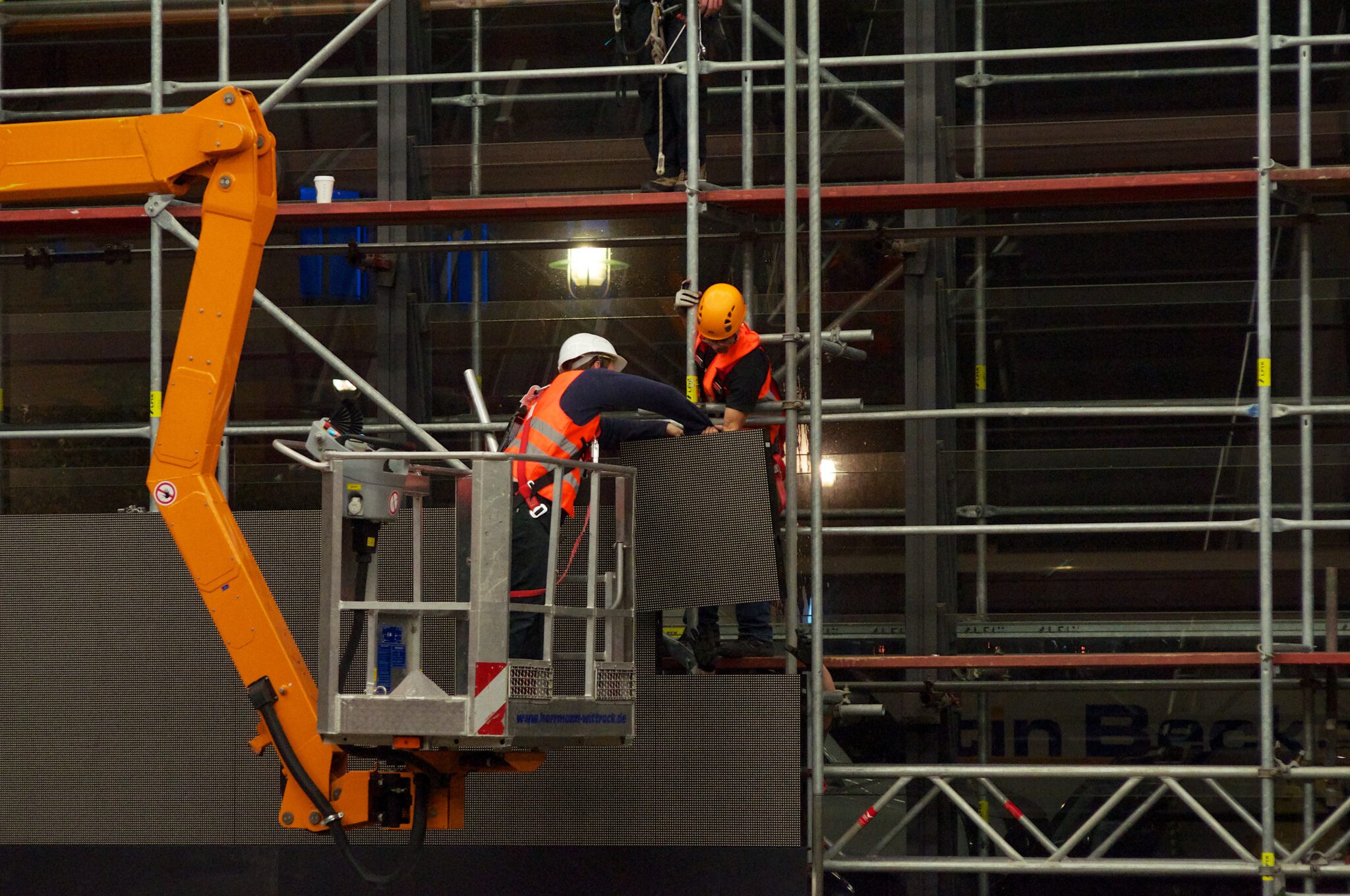 Auch um die Montage der Anzeigetafeln kümmern sich unsere erfahrenen Mitarbeitern und Partner. Unsere Unterkonstruktionen für Innenanwendungen und Außenanwendungen werden individuell angefertigt. Die eigens entwickelten Systemlösungen ermöglichen eine optimale LED-Screen-Montage auch unter rauen Bedingungen. Mit Playern, kombinierten Playern & LED Controllern oder cloudbasierten Lösungen statten wir sie gerne aus.
As one of the exceptions in the market, we offer 5 years guarantee as bring-in service according to our guarantee policy on our products. In addition, you can optionally obtain a warranty on the availability of certain spare parts of up to 10 years. For all other parts extensive guarantee extensions can be ordered and concluded.