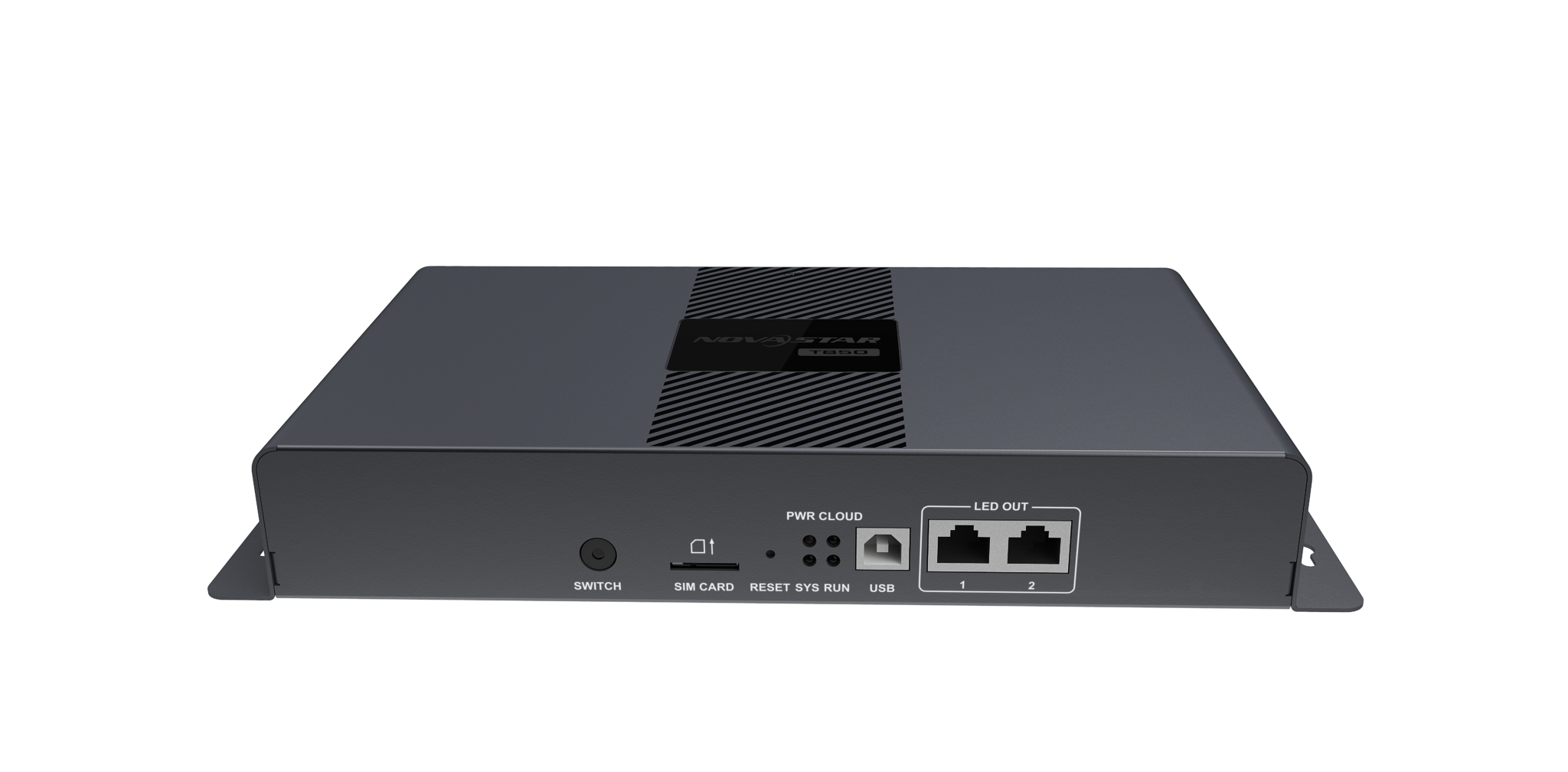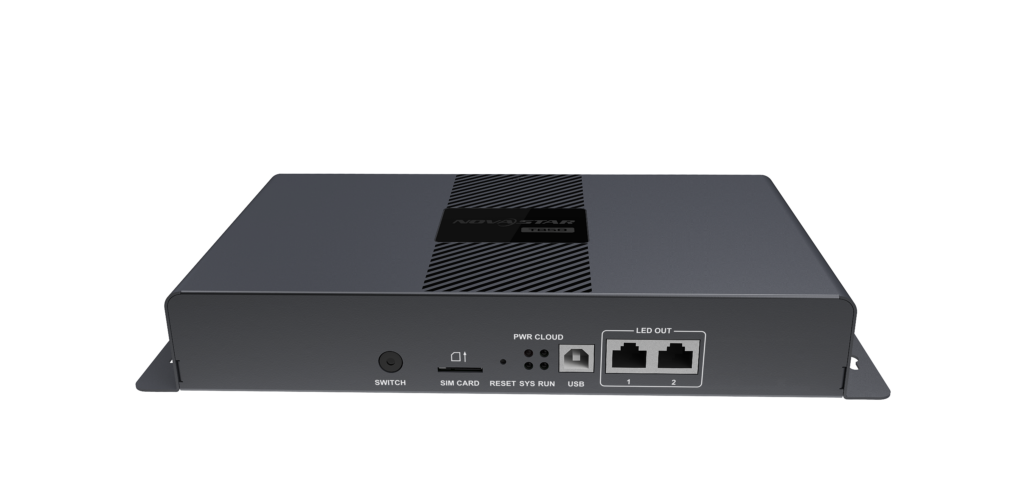 Solution M: Taurus series
The ViPlex Express software is available at www.novastar.tech free of charge and is easy and intuitive to use. A connection can be established locally or via the cloud.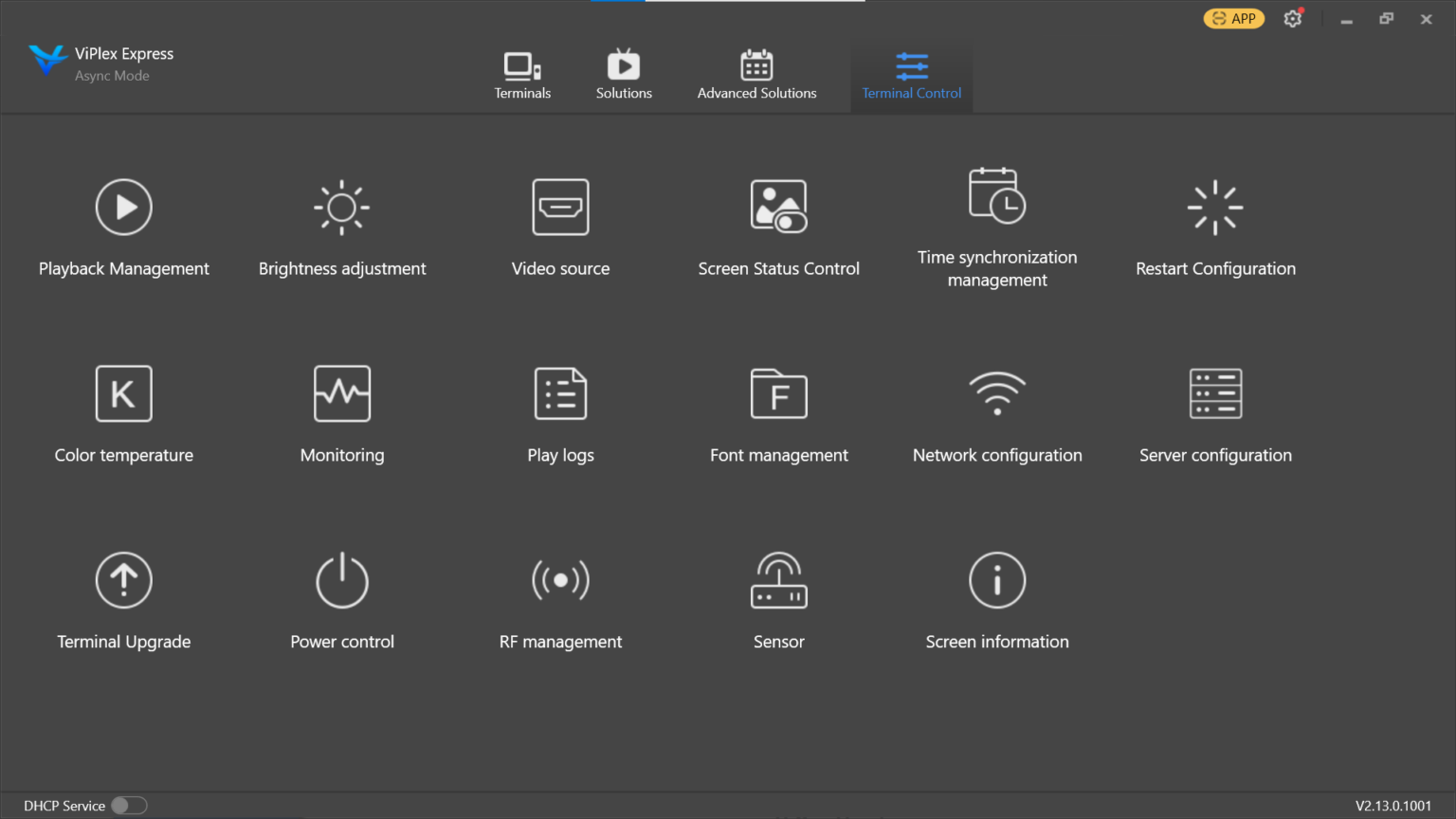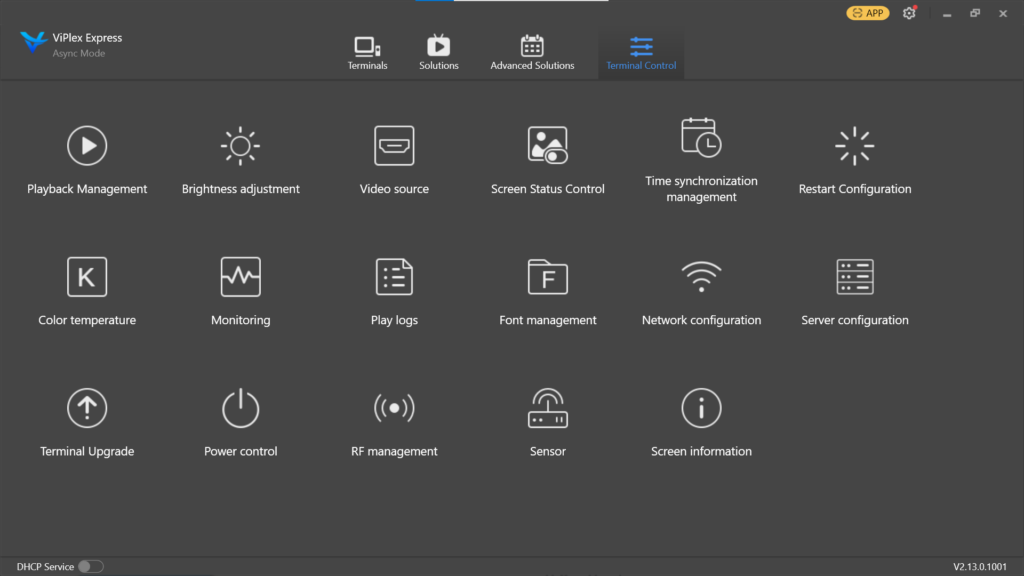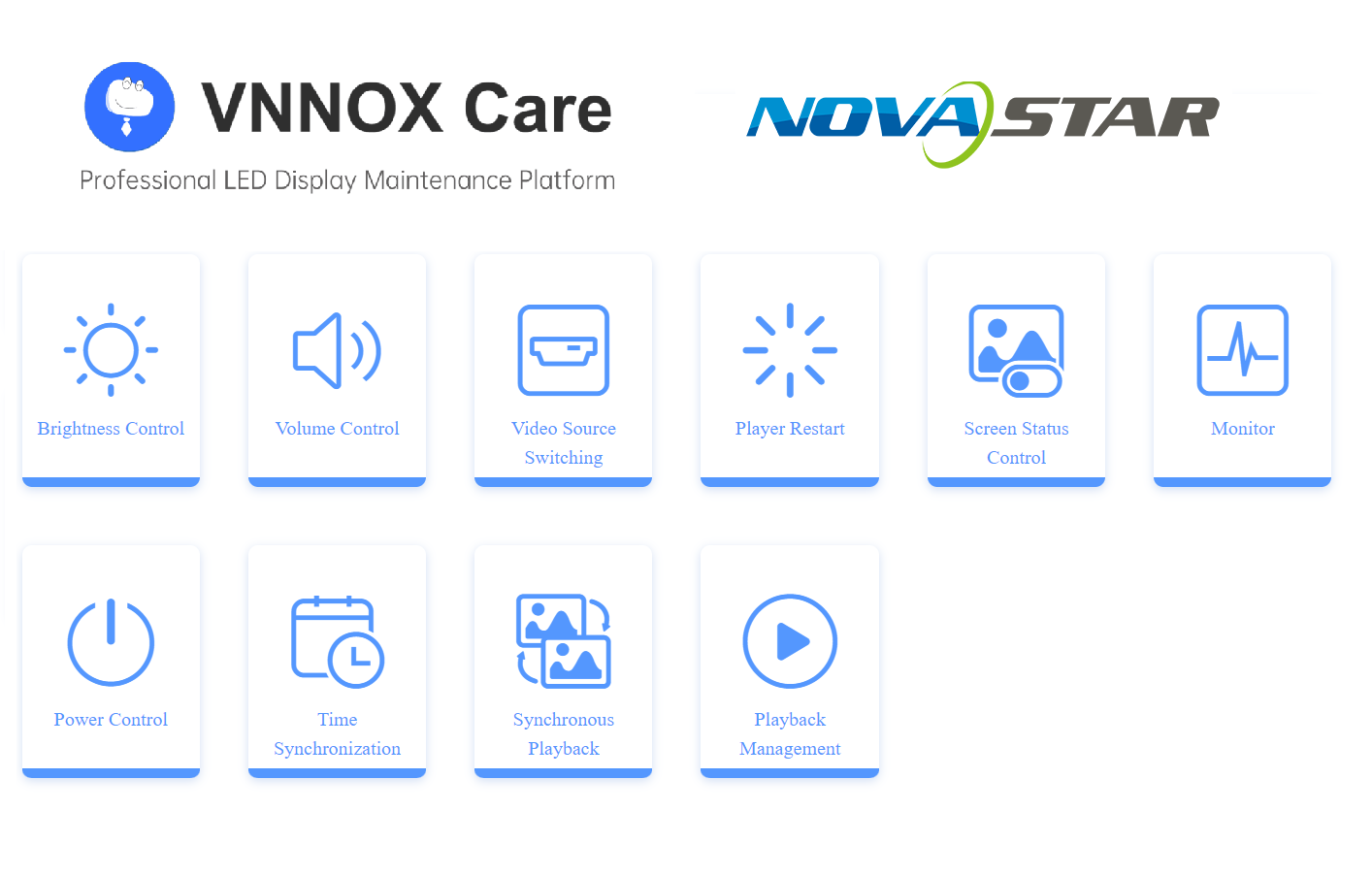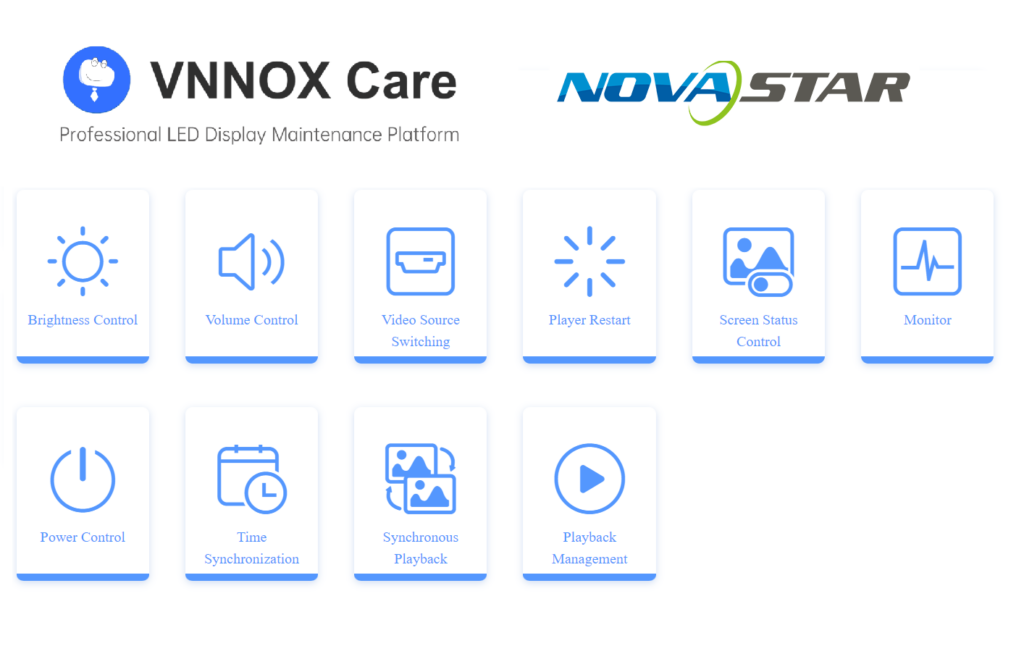 Novastar VNNOX's free cloud can manage content as well as monitor system-relevant parameters.
The optional 4G module provides optimal connectivity and allows you to connect to the cloud without additional hardware.