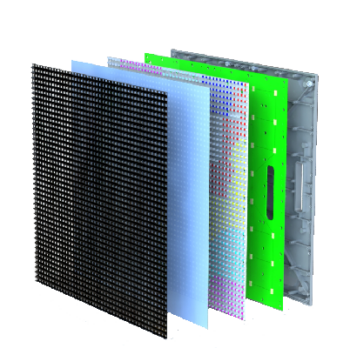 Standard LED screens hold enormous fire potential. Not only are they highly flammable, but they also burn over a long period of time. The burning plastics also release large quantities of smoke and toxic gases and contaminate the air we breathe.
Our patented process (SFP) for LED screens offers a completely new type of protection. In the event of a fire, only minimal outgassing takes place, and no flames are formed on the pixel cards at all.
We achieve according to EN13501-1 up to A2-s1-d0
The use of two protective layers ensures maximum safety. These layers shield the LED-components and reliably prevent the spread of fire.
The benefits of Screen Fire Protection at a glance:
Multi-layer method for maximum safety
Single-layer solutions are not effective
According to EN13501-1, A2-s1-d0 can be achieved
Indoor and Outdoor versions of different pitches available
Cost effective: no additional extinguishing systems required
International patent
16 EU countries EP 3 270 369 B1
-Korea 10-2321017
-USA Patent Application Publication No.: US2019/0229099 A1
Manufactured in Europe
• ETA in Vorbereitung

Further information about SFP can be found
here
.